Top Ten desserts Articles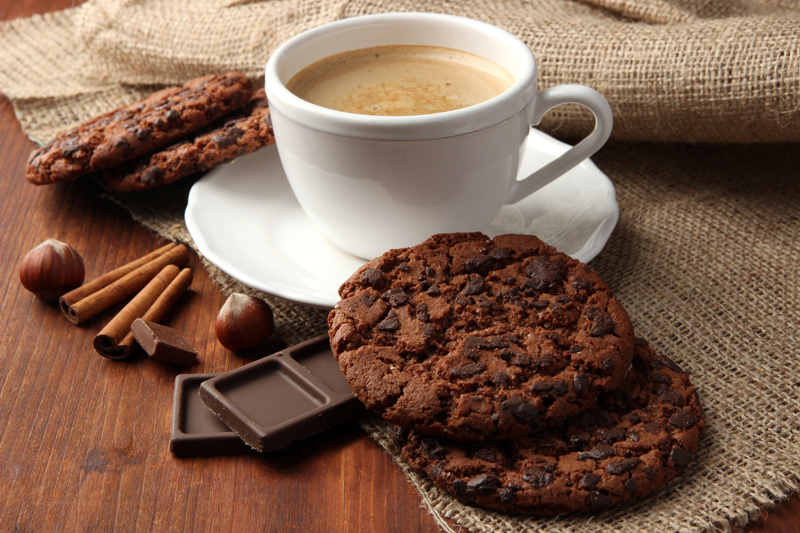 Here are the top ten articles for the Desserts Site! These rankings are live and get reset at the beginning of each month, so check back often to see what your fellow visitors are most interested in!
1.
Rhubarb Bakewell Tart Recipe
Bakewell Tarts are very popular in the UK. Rather than the traditional layer of raspberry jam between the crust and frangipane, this luscious tart has a layer of roasted rhubarb.
2.
Zucchini Walnut Chocolate Chippers Recipe
These cake-like cookies are moist and delicious due to the zucchini. If you have zucchini around, you'll want to make them to fill up the cookie jar.
3.
Grilled Chocolate Cake Recipe
Put this cake on the grill to bake while guests eat and it will be ready to top with ice cream or whipped cream just in time for dessert. It's moist and decadent. Believe it or not, your grill makes a great oven.
4.
Traditional Boston Cream Pie Recipe
Everyone loves Boston Cream Pie. This version starts with a cake layer made from a mix, and the filling is Instant pudding. It's very easy, but very good.
5.
Texas Tornado Cake Recipe
This luscious, moist cake is quick to put together. It uses ingredients that are most likely in your pantry and fridge.
6.
Everyday Cake Cookbook Review
Want some good cake ideas? This excellent cookbook has both classic and unique cake recipes, as well as plenty of information on successful baking. You need this on your shelf.
7.
Peach Upside Down Cake Recipe
Even though peaches are available year round, they are especially good and flavorful when they are locally grown. That's the best time to make this luscious upside down cake.
8.
Mexican Tres Leches Cake Recipe
This luscious cake is available at every Mexican restaurant, but the homemade version is best. It's a perfect dessert to serve at your Cinco de Mayo party
9.
Slow Cooker Tapioca Pudding Recipe
Short on time? This easy pudding can be put together in just minutes and cooks without monitoring. The finished pudding is creamy and yummy.
10.
Irish Lemon Tart Recipe
Need an authentic dessert to serve on St. Patrick's Day? This lemon tart is absolutely luscious.
Be sure to visit the
Desserts Archives
for all the articles!
Editor's Picks Articles
Top Ten Articles
Previous Features
Site Map