Top Ten desserts Articles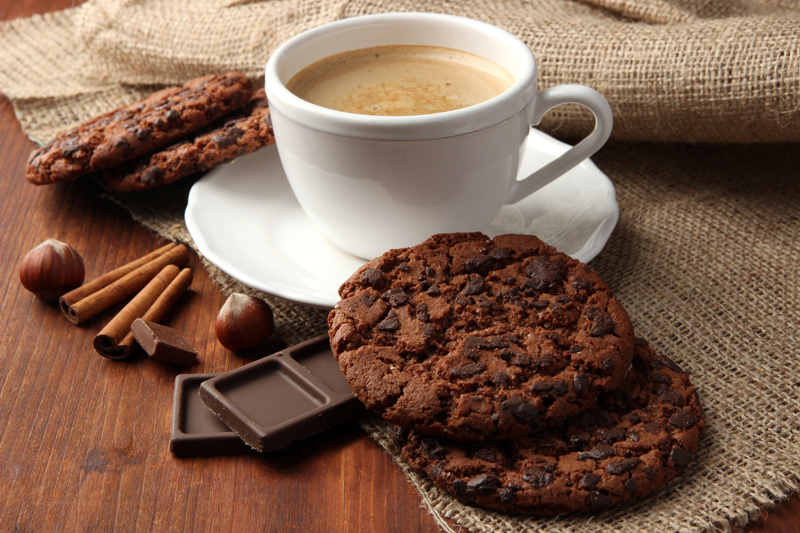 Here are the top ten articles for the Desserts Site! These rankings are live and get reset at the beginning of each month, so check back often to see what your fellow visitors are most interested in!
1.
Banana Chocolate Chippers Recipe
These soft, gooey cookies are full of bananas and chocolate; a match made in heaven. Everyone in the family will love them.
2.
Nutella Crepe Cake Recipe
Everybody loves Nutella, and it's delicious when spread on crepes and stacked into a cake. This is a luscious, fancy dessert, and nobody will guess how easy it is.
3.
Mexican Tres Leches Cake Recipe
This luscious cake is available at every Mexican restaurant, but the homemade version is best. It's a perfect dessert to serve at your Cinco de Mayo party
4.
2-Ingredient Speculaas Fudge Recipe
If you like the popular spiced cookies marketed under the Biscoff name, you'll want to make this luscious fudge. While the fudge is creamy and flavorful, it has a few crunchy bits of the cookies.
5.
Galatoboureko Recipe
Galatoboureko is a perfect dessert for Easter or any time of year for that matter. It consists of layers of buttery phyllo with a cream filling inside. The entire dessert is soaked in a citrusy syrup. Yum!
6.
Coconut Shortbread Bars Recipe
These easy bars will become a favorite among family and friends. They are quick and easy too.
7.
Crazy for Cookies, Brownies & Bars Cookbook Review
This cookbook is the ultimate source for fabulous sweet treats. It should really be on every cookbook shelf and will be used often.
8.
Irish Lemon Tart Recipe
Need an authentic dessert to serve on St. Patrick's Day? This lemon tart is absolutely luscious.
9.
M & M Skillet Cookies Recipe
These skillet cookies are quick to put together and delicious. You can serve them warm with ice cream or at room temperature.
10.
Traditional Kerry (Irish) Apple Cake Recipe
This traditional apple cake is moist and delicious. It's easy to make and keeps well. You can make it fancier by serving with custard sauce or sweetened whipped cream.
Be sure to visit the
Desserts Archives
for all the articles!
Editor's Picks Articles
Top Ten Articles
Previous Features
Site Map