Top Ten desserts Articles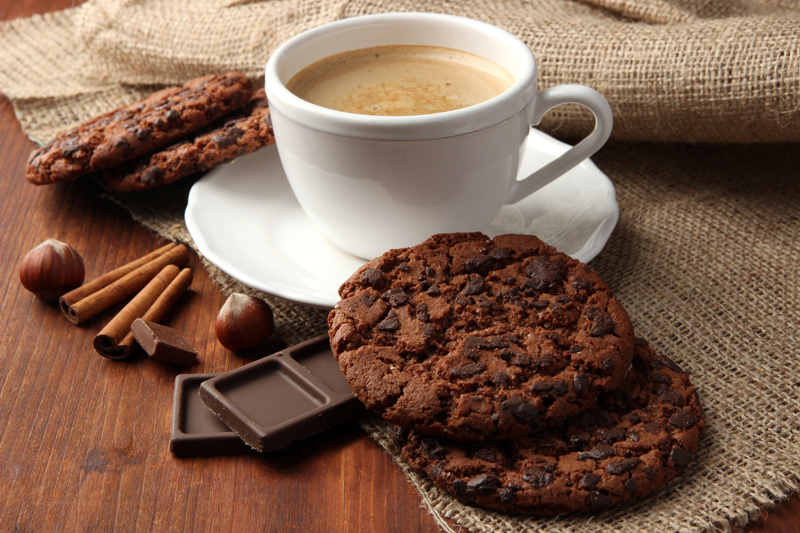 Here are the top ten articles for the Desserts Site! These rankings are live and get reset at the beginning of each month, so check back often to see what your fellow visitors are most interested in!
1.
Easy Almond Peach Streusel Cake Recipe
Here is an easy cake that starts with a cake mix. It's buttery, moist, and crunchy at the same time and makes good use of the fresh peaches from the farmer's markets. It keeps well, too.
2.
Almost Hannah's Cocoa-Crunch Cookies Recipe
These crunchy, very chocolatey cookies are an adaptation of a recipe found in a favorite series of culinary mysteries - The Hannah Swenson Series. Potato chips give them extra crunch, and they are quite easy to make.
3.
Boiled Raisin Cake Recipe
Dads like simple cakes with no fru-fru, so why not serve this old-fashioned cake on Father's Day.
4.
Apple Pommeau Cake Recipe
Fall apples are perfect to make this delicious, moist cake. It stays moist for several days and has luscious fall apple and spice flavors. It's not too sweet, so it perfect with a cup of tea.
5.
Slow Cooker Persian Rice Pudding Recipe
This is an exotic version of rice pudding, with Persian flavors of rosewater, cardamom, and orange. It's really easy since it is made in the slow cooker.
6.
Zucchini Streusel Shortbread Recipe
These yummy bars are the perfect way to use up that ubiquitous zucchini that is most likely sitting on your kitchen counter or growing in your late-summer garden.
7.
Haupia Ice Cream Recipe
Homemade ice cream is a must for summertime. This yummy ice cream is delicious and is perfect for a luau or family gathering and can be made in about 20 minutes in an automatic ice cream machine.
8.
Raspberry Truffle Brownies Recipe
Brownies are good any time, and these are fancy enough for company. They are especially good with a side of homemade ice cream
9.
Oatmeal Cookie Ice Box Cake Recipe
Too hot to bake? This yummy ice box cake consists of oatmeal cookies and sweetened whipped cream - very easy and very good. It can be made up to 3 days ahead.
10.
Slow Cooker Mint Chocolate Pudding Cake Recipe
This decadent dessert uses convenience foods: cake mix, pudding mix, and mint chocolate chips. It's easy to put together, and be timed for serving at dessert time.
Be sure to visit the
Desserts Archives
for all the articles!
Editor's Picks Articles
Top Ten Articles
Previous Features
Site Map