Top Ten desserts Articles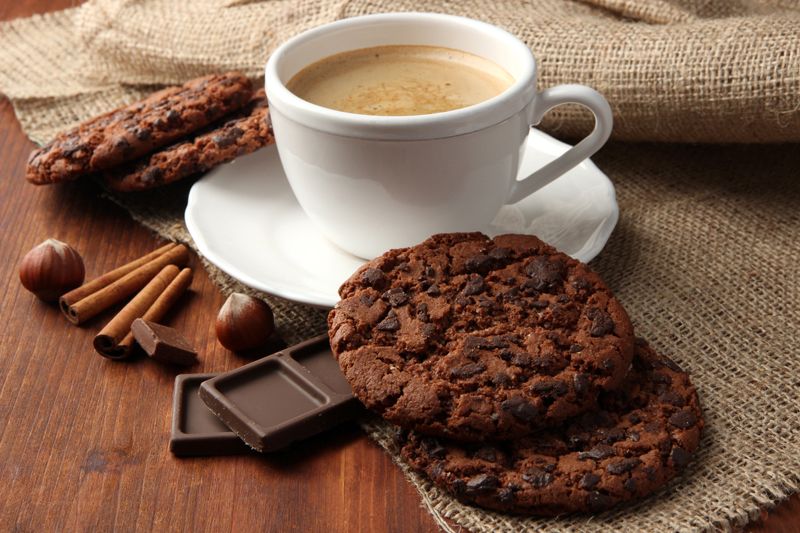 Here are the top ten articles for the Desserts Site! These rankings are live and get reset at the beginning of each month, so check back often to see what your fellow visitors are most interested in!
1.
Bloody Brain Biscuits Recipe
Halloween is the only time we want to serve disgusting-looking food with scary names. These cookies are actually delicious and have a crunchy cinnamon walnut as well as extra syrup on top to resemble a brain and blood spatter.
2.
Mud Hen Bars Recipe
Wonderful and chewy, these not-so-beautiful bars are worth baking. They are delicious and easy - a layer of shortbread, a filling of chocolate and marshmallow, and a brown-sugar meringue topping.
3.
Chocolate Almond Cauldron Mix Recipe
Everybody loves a good snack mix, and this Halloween inspired mix goes well in a witch's cauldron. It makes a great sweet snack, can be made ahead, and stays fresh for weeks.
4.
Oatmeal Raisin Walnut "Old Man" Cookies Recipe
Hearty old-fashioned drop cookies are easy to make, but these are yummy. They are perfect for filling up the cookie jar, and now that school has started, this recipe is very timely.
5.
Three-Way Air Fryer Donuts Recipe
These donuts are lower in fat than regular donuts, and they are extremely easy, since they are made in the air fryer. The most important thing, however, is that they are very easy, bake in just six minutes, and are absolutely decadent.
6.
Ginger Apricot Quick Bread Recipe
Here's a quick bread to use up fresh apricots. The candied ginger adds an interesting flavor that goes well with the apricots. This bread keeps well and freezes well.
7.
Caramel Crunch Brownies Recipe
Mom's Brownie Mix is very convenient, but the brownie base on these brownies can be any favorite brownie recipe you have, or even a commercial mix. With a gooey, crunchy caramel topping, these will become a favorite.
8.
Rhubarb Lemon Cookies Recipe
These light cookies are not overly sweet and have the tart flavors of lemon and rhubarb. They are easy to make and keep for up to a week.
9.
Fresh Plum Pudding Recipe
Nothing like its English steamed counterpart, this fresh plum pudding is a cross between a cobbler and clofouti. The custard-like pudding is delicious, and this dessert is very easy to put together.
10.
20 Minute ice Cream Recipe with Variations
Summer and ice cream go hand in hand, and with the availability of automatic ice cream machines, homemade ice cream is only about 20 minutes away. While cooked custard is best, this recipe makes great ice cream in a small amount of time - perfect for everyone who is busy.
Be sure to visit the
Desserts Archives
for all the articles!
Editor's Picks Articles
Top Ten Articles
Previous Features
Site Map