Top Ten desserts Articles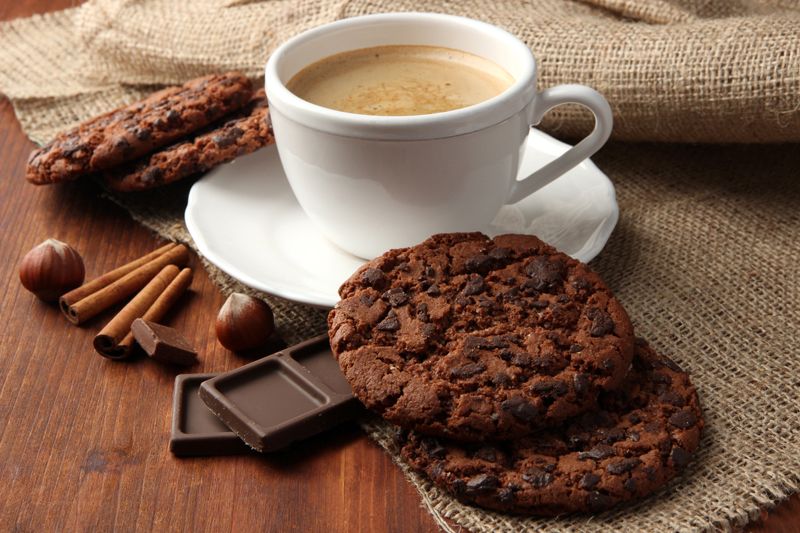 Here are the top ten articles for the Desserts Site! These rankings are live and get reset at the beginning of each month, so check back often to see what your fellow visitors are most interested in!
1.
Banana Bundt® Cake w/Browned Butter Glaze Recipe
Looking for a full-flavored, moist banana cake to use up those over ripe bananas? This one is easy to mix up, and is delicious.
2.
Shortcut Berry Cheese Morning Buns Recipe
Refrigerated puff pastry sheets are used in these flaky morning buns, and they take only a few minutes to assemble.
3.
Apology Confetti Drops Recipe
Basic Sugar Cookie Mix should be on the pantry shelf of everyone who likes sugar cookies. This mix will save time and make it so that these cookies are quick and easy. They are similar to the cookies a major airline gives its passengers to apologize for the crowded terminal in LAX.
4.
Salted Caramel Toffee Tart Recipe
Everyone loves truffles, and the filling in this tart is the same as the filling in truffles. A few pieces of crunchy toffee run through, as well as a few flakes of sea salt. It is suitable for serving at a fancy dinner party.
5.
Fried Twinkies® with Fresh Berries & Cream Recipe
Butter makes even Junk Food better, and especially Twinkies®. This is kind of a junk food shortcake. It's easy and showcases yummy berries or other fruit.
6.
Just Plain Oatmeal Bars Recipe
If you're looking for oatmeal cookies that don't contain anything but oats, and are chewy and good, these are the bars for you. The allspice adds a different taste, but you can substitute if you like.
7.
Ooey Gooey Buttercake Recipe
This is a homemade version of Paula Deen's signature dessert that is served at her restaurant, the Lady & Sons, in Savannah, Georgia. The recipe has been around for years, and is easy and delicious.
8.
Biscotti vs. Biscoff and Recipes for Both
Those much-loved cookies served on a major airline (which are actually Traditional European Christmas Cookies) aren't the same as biscotti, which are twice-baked Italian cookies. Here are the differences and recipes.
9.
French Almond Rhubarb Cake Recipe
Here is a light, delicious cake filled with tart-sweet rhubarb that you can serve for breakfast, brunch, or dessert. If you have lots of rhubarb, this is what you should bake.
10.
Southern Grits Pudding Recipe
Here's a great way to use up leftover grits; the pudding comes out with a layer of custard in addition to a creamy grits layer. This is simple soul food at its best.
Be sure to visit the
Desserts Archives
for all the articles!
Editor's Picks Articles
Top Ten Articles
Previous Features
Site Map