Top Ten desserts Articles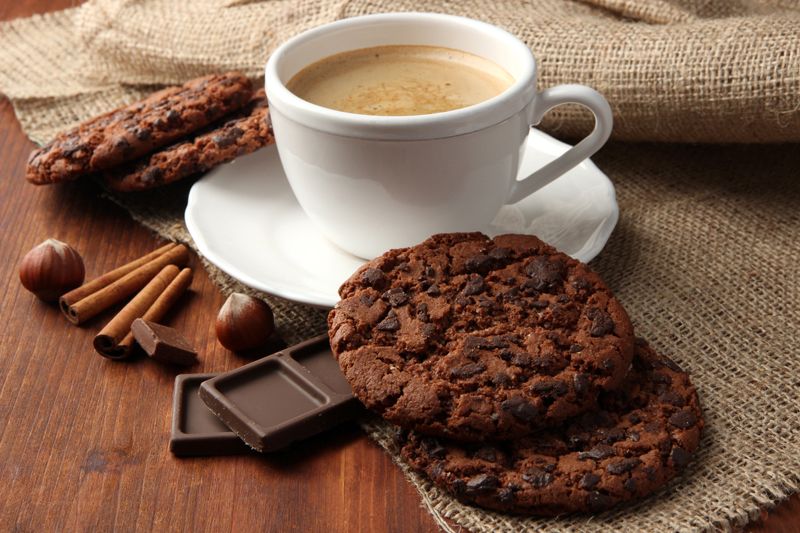 Here are the top ten articles for the Desserts Site! These rankings are live and get reset at the beginning of each month, so check back often to see what your fellow visitors are most interested in!
1.
Split Second Waffle Iron Cinnamon Rolls Recipe
Only two ingredients make a quick treat in your waffle iron. These make a great dessert in less than 15 minutes, and everybody will love them.
2.
Recipe for Sticky Fruity Pudding
This traditional English pudding is made moist with seasonal fruit and a caramel topping. It's served surrounded by warm custard. Make the cakes ahead and store them in the freezer so that they're ready anytime.
3.
Mile High Cookies & Cream Pie Recipe
You can never have too many kinds of pie at Thanksgiving or at holiday dinners through the holidays. This one is quick and easy, can be made a day or two ahead, and is luscious.
4.
Chocolate Caramel Binge Bars Recipe
If you're looking for a yummy treat that isn't too hard to make, you'll want to try these luscious bars. Every will love them, and you won't have to put out too much effort.
5.
Homemade Burnt Almond Fudge Ice Cream Recipe
July is National Ice Cream Month. Celebrate in style with this luscious homemade chocolate ice cream with toasted almonds.
6.
Microwave Halloween Caramel Corn Mix Recipe
Get out the popcorn popper; a great Halloween snack mix is only minutes away!
7.
Pumpkin Magic Bars Recipe
Magic bars have been around for decades, and imaginative cooks have been coming up with variations for years. These are pumpkin flavored and are addicting, since they contain the best fall flavors of pumpkin and pumpkin pie spice.
8.
Wicked Witch's Cauldron Mix Recipe
A good snack mix is a must at Halloween time, and this one is delicious and very addicting. As a bonus, it's gluten free!
9.
Italian Saffioni Abruzzesi Recipe
These "cupcakes" are a cross between a tart and a ricotta filled cake. They are delicious, and while not perfectly pretty, they look tempting on a brunch table or even a dessert buffet.
10.
Banana Upside Down Cake Recipe
Almost everyone loves bananas, and this luscious cake is a nice way to show them off. They are glazed and caramelized, and are topped with a buttery cake. Yum!
Be sure to visit the
Desserts Archives
for all the articles!
Editor's Picks Articles
Top Ten Articles
Previous Features
Site Map