Top Ten desserts Articles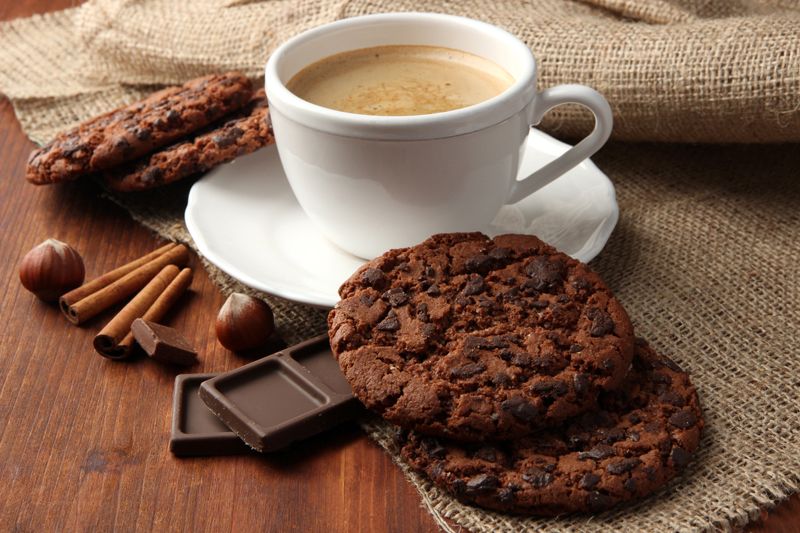 Here are the top ten articles for the Desserts Site! These rankings are live and get reset at the beginning of each month, so check back often to see what your fellow visitors are most interested in!
1.
Pumpkin Swirl Brownies Recipe
Pumpkin is popular throughout the holidays, and pie isn't the only option. These brownies are made quickly by starting with Mom's Brownie Mix and swirling a pumpkin cream cheese filling into the brownie batter.
2.
Candy Bar Cocoa Mix Recipe
Cold weather makes hot cocoa taste even better, and it warms us through. This easy cocoa mix takes all of 10 minutes to make, and is delicious. It also makes a good gift.
3.
Homemade Gumdrops & Sour Orange Pumpkins Recipe
These gumdrops are yummy, and you can make any fruit flavor you like with this easy recipe. For Halloween, the sour orange pumpkins look great on the Halloween BOO-ffet.
4.
Easy Air Fryer Pumpkin Donuts Recipe
These easy donuts are made in the air fryer, so they have less fat that regular donuts. They also start with a cake mix, so they are quick and easy to whip up. If you're looking for fall flavors, this is a great choice.
5.
Pumpkin Waffle Sundaes Recipe
Hot waffles, frozen ice cream, warm caramel and chocolate - what more could you ask for? These sundaes are delicious, and guests can make their own.
6.
Howl at the Moon(Pie) Trifle Recipe
Werewolves are prevalent close to Halloween, and this delicious trifle is named because they are apt to howl at the moon, and the trifle is full of moon pies. Whether werewolves are real or not, this trifle is going to be a favorite at your annual Halloween BOO-ffet.
7.
Bloody Brain Biscuits Recipe
Halloween is the only time we want to serve disgusting-looking food with scary names. These cookies are actually delicious and have a crunchy cinnamon walnut as well as extra syrup on top to resemble a brain and blood spatter.
8.
Chocolate Almond Cauldron Mix Recipe
Everybody loves a good snack mix, and this Halloween inspired mix goes well in a witch's cauldron. It makes a great sweet snack, can be made ahead, and stays fresh for weeks.
9.
Mud Hen Bars Recipe
Wonderful and chewy, these not-so-beautiful bars are worth baking. They are delicious and easy - a layer of shortbread, a filling of chocolate and marshmallow, and a brown-sugar meringue topping.
10.
Many Layer Magic Bars Recipe
Those leftover tiny candy bars left over from Halloween are very tempting, and can cause major weight gain if we succumb. These yummy bars are good enough that everyone will want to eat them, saving you calories and using up those tempting candy bars.
Be sure to visit the
Desserts Archives
for all the articles!
Editor's Picks Articles
Top Ten Articles
Previous Features
Site Map